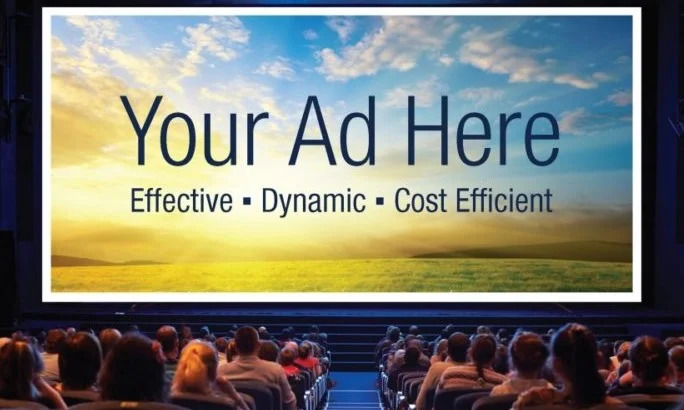 Onscreen Advertising
Advertising at Cinema 1 Plus is a great way to reach viewers in a captive setting. Video ads deliver Big messages on the Big screen to audiences waiting to see an amazing movie - who are generally in a relaxed and happy mood. Our Before The Show ad reel begins 15 minutes prior to the movie previews while guests are entering the auditoriums, finding their seats, and getting comfortable. The show is entertaining and engaging as we mix in movie facts, trivia, and snack ads to go along with your Big Message.
Ad options include :15 or :30 videos - and sometimes even :60 spots. Advertisers may alternatively run a static or billboard style image for the entire spot. Music and voiceovers can also be added.
Going to the movies is here to stay. With film production budgets getting larger every year, and new technologies in movie production giving rise to more realistic features, audiences will continue traveling to movie theaters to see great films.
Advertising at Cinema 1 Plus includes all our screens as well as a continuous loop in our lobby as guests are waiting, buying tickets and concessions.
The benefits and advantages of advertising at movie theaters include the captive audience, cost effectiveness, and high ad frequency.
Please fill out the form below to get your Big Message on the Big Screen.